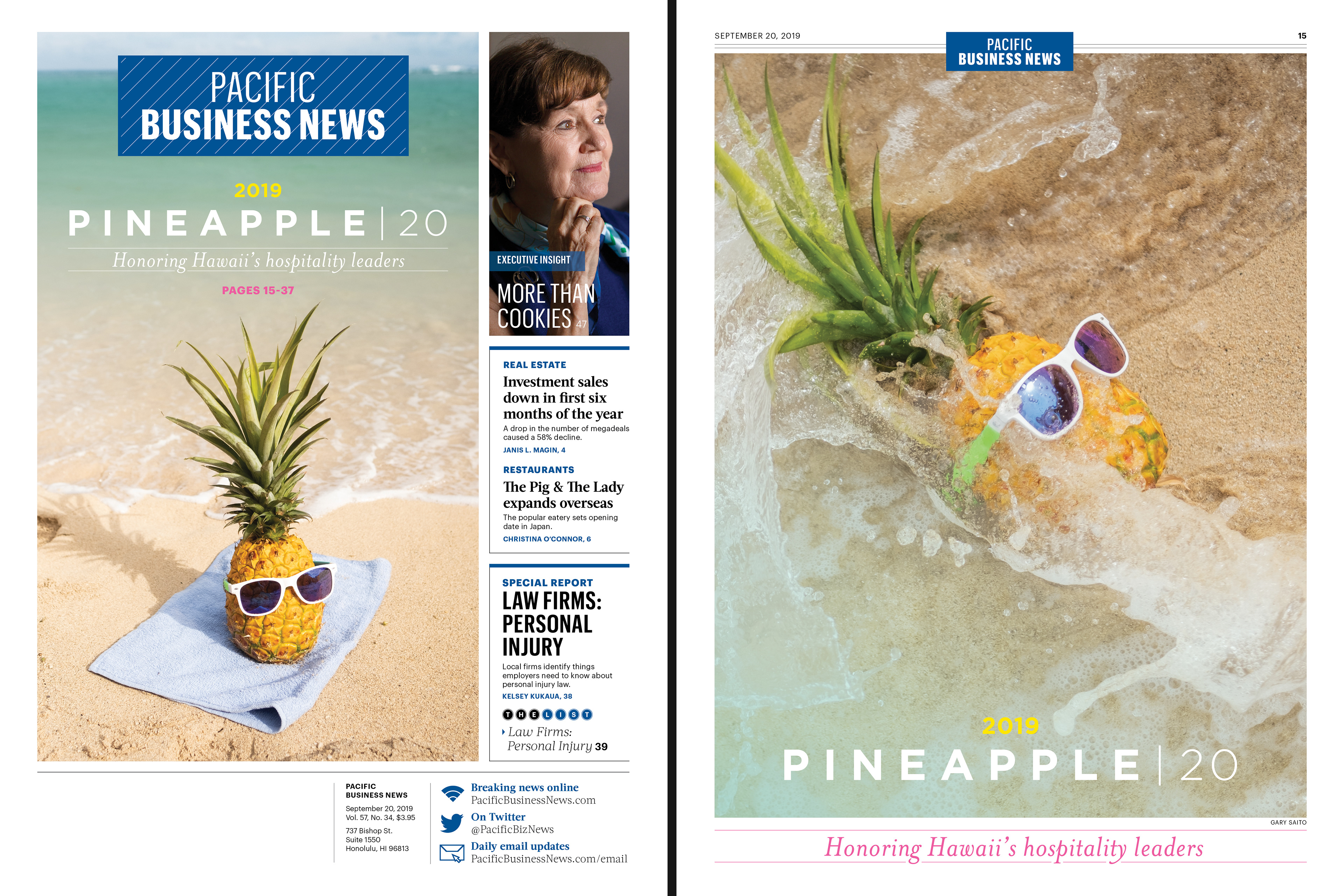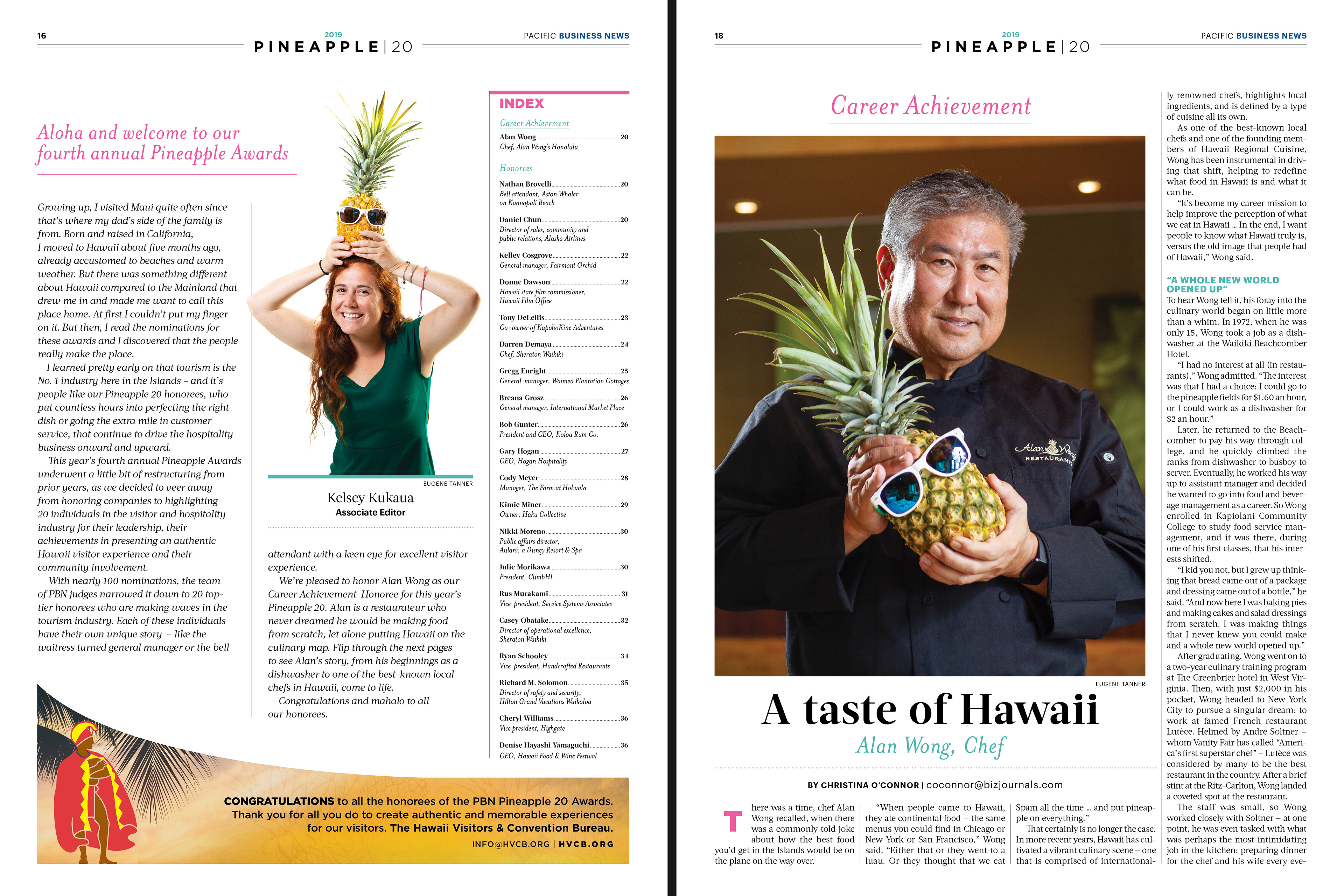 The concept of the pineapple came together in 2018 when I saw the logo that we were using for the awards.
The advertising designer at the time photoshopped together a pineapple with sunglasses on a pool float,
so I thought why not make that real.
The Pineapple awards leaders in hospitality in Hawaii. Last year we had him lounging by a hotel pool.
This year we didn't have a sponsor, so we took him to the beach.
I had a lot of fun with this one and so did everyone involved as you can see from the photos. Our staff photographer shot all the portraits of the honorees with me art directing. And I shot the photos of the mascot on the beach.
I think the combination of the photos, colors and typography blended well to the theme of hospitality.
----------------------​​​​​​​
Art Direction, Editorial Design, & Photography
Portrait Photographer
/ Eugene Tanner
----------------------