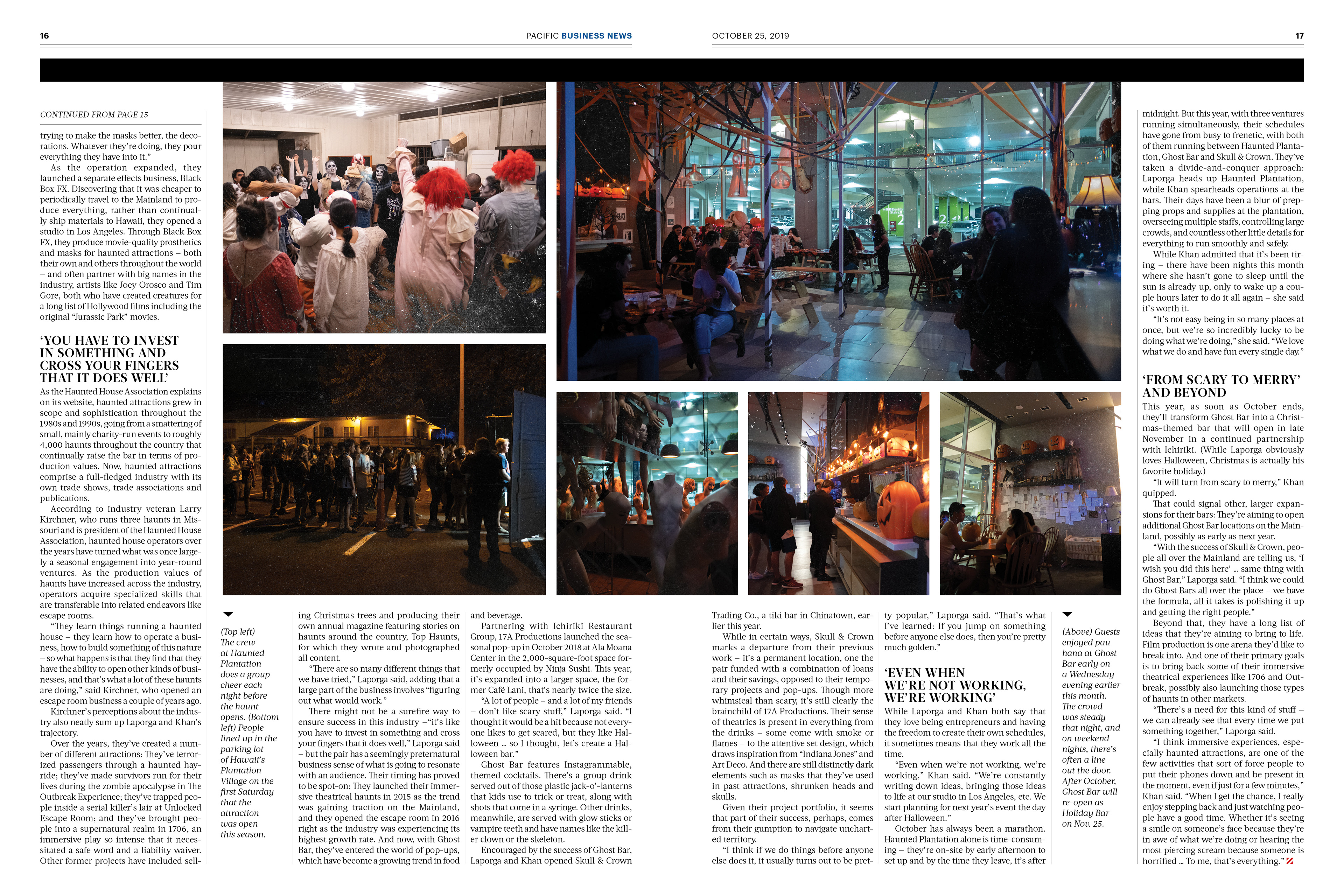 Another one of my favorite pieces because my favorite movie genre is horror.
I ended up shooting because of the nature of the business that was covered a lot of things were after hours.
I didn't mind because I was really interested in the story.
The cover photo was shot minutes before the gates to the haunted house opened,
but it came out looking like a planned shot.
My favorite pages are the cover and opening spread. I think the photos and the typography really blended well to fit the horror theme. The second spread I feel was not as successful. At the time I had a hard time editing myself because the story covers all of their Halloween endeavors and I wanted to show that in print.
Overall though, I pleased with how it came out.
----------------------
Editorial Design, Photography
Writer
/ Christina O'Connor
----------------------